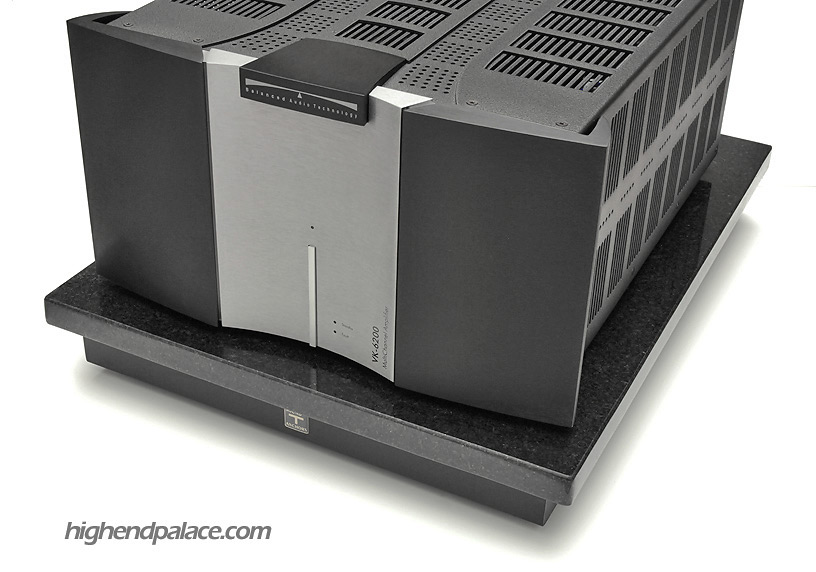 SOUND ANCHORS
The High-End Palace custom Sound Anchors audio stands improves the sound and looks of your components. These stands are made to order, the average amp stand weights about 90 pounds of solid steel and 1.25" granite with spikes to keep your amplifier or mono blocks free of vibrations reproduced by the sound of your speakers and subs.

A four shelf High-End Palace custom Sound Anchors component stands are about 320 pounds. This is an investment that will last a lifetime providing your system with drastic improvement sonically and visually. We can help you customize your Sound Anchors stands to fit your needs and environment, custom for your amplifier, mono blocks, components and speakers. Just supply give us with the dimensions and we will take care of the rest.
Contact us for custom Sound Anchors stands!

OPEN EVERY DAY FROM 10:00 AM TO 8:00 PM
CONTACT US TODAY FOR AN APPOINTMENT!
4000 PONCE DE LEON BLVD. SUITE 470
CORAL GABLES, FLORIDA 33146. USA
TEL: (786) 388-8050
BACK HOME TO THE PALACE HOME PAGE
COPYRIGHT © 2022 HIGH-END PALACE™ ALL RIGHTS RESERVED.